ASTM A871/A871M Weathering resistant high strength low alloy structural steel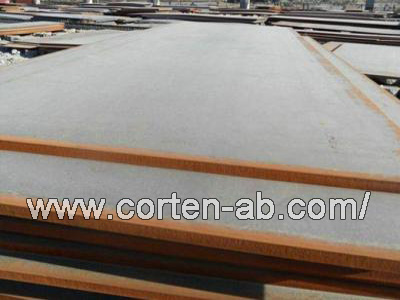 Standard: ASTM A871/A871M
Product: Corten steel, Weathering steel, Weathering resistant steel, atmosphere corrosion resistance steel
Steel Grade : ASTM A871 grade 60, ASTM A871 grade 65.
Dimension range : 1.5mm -200mm x 1000mm-4000mm x 1000mm-18000mm
MOQ: 1 PC
Delivery time : Promptly ( Stock) or 10-40 days (Production)
Stock : Available
MTC: Available
Payment Term : T/T or L/C At sight .
Latest price:
Specification :
ASTM A871 material is a kind of low alloy high strength structural weathering resistance steel, or corten steel, or atmosphere corrosion resistance steel . There is two grades they are A871 Gr 60 and A871 Gr 65. ASTM A871 has for types : A871 TYPE I, A871 TYPE II, A871 TYPE III, A871 TYPE IV.
ASTM A871 chemical composition
| | | | | |
| --- | --- | --- | --- | --- |
| ASTM A871 | A871 TYPE I | A871 TYPE II | A871 TYPE III | A871 TYPE IV |
| C | ≤ 0.19 | ≤0.20 | ≤0.15 | ≤0.17 |
| Mn | 0.80-1.35 | 0.75-1.35 | 0.80-1.35 | 0.50-1.20 |
| P | ≤0.04 | ≤0.04 | ≤0.04 | ≤0.04 |
| S | ≤0.05 | ≤0.05 | ≤0.05 | ≤0.05 |
| Si | 0.30-0.65 | 0.15-0.50 | 0.15-0.40 | 0.25-0.50 |
| Ni | ≤0.40 | ≤0.50 | 0.25-0.50 | ≤0.40 |
| Cr | 0.40-0.70 | 0.40-0.70 | 0.40-0.70 | 0.40-0.70 |
| Mo | - | - | - | ≤0.10 |
| Cu | 0.25-0.40 | 0.20-0.40 | 0.20-0.50 | 0.30-0.50 |
| V | 0.02-0.10 | 0.01-0.10 | 0.01-0.10 | - |
| Nb | - | - | - | 0.005-0.50 |
ASTM A871 tensile property request
Grade

Yield strength Min MPa

Tensile strength Min MPa

Elongation min

200 mm

50 mm

415

520

16

18

450

550

15

17
ASTM A871 V impact test and energy
| | | |
| --- | --- | --- |
| ASTM A871 steel plate thickness | Energy (J) | Temperature (degree) |
| ≤12 | 20 | -18 |
| >12 | 20 | -29 |
Reference Link : Corten A, Corten B, ASTM A588, EN 10025-5, ASTM A242, JIS 3125 ,JIS 3114 ,BS EN10155,ASME SA871